Root Canal Therapy

Marysville, WA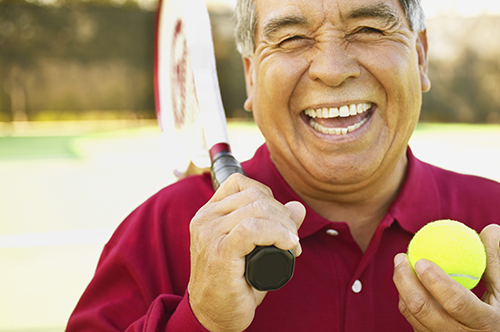 Over 15 million teeth are saved each year, thanks to root canal therapy, states the American Association of Endodontics. Although there are a lot of misconceptions about root canals, the truth is that it can save your tooth, alleviate pain, and prevent infection.

At Grove Street Family Dentistry, we offer root canal therapy to people who have infected or abscessed teeth.


Why Do You Require Root Canal Therapy?
Beneath the hard, white layer of enamel and the softer dentin lies the tooth chamber, which houses dental pulp. This dental pulp consists of tooth nerves, blood vessels and soft tissue that help support your tooth. Bacterial infection and trauma can cause cavities in your tooth, allowing bacteria to enter into the pulp chamber and infect the soft tissue inside. This causes inflammation of the tissue and, if not treated in time, can result in an abscessed tooth root characterized by bone loss around the tip.

This abscess is filled with pus and is extremely painful. From the outside, it may look like a pimple or swelling on your gum or the side of your jaw. A drainage hole can also open out of your gum or the inside of your cheek, causing a bad taste and foul odor in your mouth. When this happens, then pulpectomy or removal of the pulp through root canal therapy becomes necessary.


How Does Root Canal Therapy Work?
The purpose of a root canal therapy is to eliminate the infection in the pulp chamber, remove the infected, pain-causing nerve, and seal the tooth chamber so it doesn't get re-infected. Since the nerve is mostly for sensory purpose, removing it does not threaten the survival of the tooth, which will be supported by the surrounding tissues. However, the therapy involves eroding much of the tooth structure, which can weaken your tooth and hence a dental crown becomes necessary.
At Grove Street Family Dentistry, Tania Tran, DMD can perform a root canal therapy on the offending tooth.

Here is what you can expect during the therapy:

| | |
| --- | --- |
| • | We will first take x-rays to determine the severity of the dental damage. |
| • | We will then administer local anesthesia to numb the area around the tooth. People who suffer from anxiety may also be given a mild sedative, like nitrous oxide, during the treatment. |
| • | We will then make a small hole on the dental crown to expose the dental pulp. |
| • | The infected tissue and nerve is then removed with very fine needle-like instruments. |
| • | The dental cavity is sealed permanently with a dental mixture called guttapercha. This will prevent re-infection of the tooth. |
| • | A temporary filling will be placed on the vulnerable tooth while you await your permanent crown. |
| • | The entire surgical procedure does not take more than two hours and it hurts no more than getting a tooth filling. |

At Grove Street Family Dentistry, Dr. Tran will take an x-ray to determine the extent of the damage. You will then be given local anesthesia to numb the surrounding area. Patients who are young or suffer from anxiety may also be given a mild sedative during the procedure.

The cavity is then prepared and permanently sealed with a mixture called guttapercha. A temporary filling is then placed on the access hole while you are waiting for your permanent crown to be made. The entire procedure typically takes no more than two hours and is painless.


Pain During a Root Canal Therapy
Contrary to popular misconceptions, root canal therapy is virtually painless. In fact, it is used to alleviate the severe pain that you have been enduring because of an infected tooth. Today, root canal therapy involves advanced technology and is nothing like the surgery performed decades ago. Thanks to better anesthesia and improved surgical methods, a tooth canal therapy does not involve more pain than a dental filling. Once the nerve is removed, your tooth becomes devoid of sensation.

However, the surrounding area may feel slightly sore because of the irritation of the surrounding nerves and soft tissue, which can happen due to the surgical procedure. The discomfort is mild and can easily be controlled with over-the-counter painkillers, if needed. It may take two to four hours for the anesthesia to wear off, during this time, we advise you not to eat anything as you may accidentally chew on your tongue and soft tissue and never know it. However, once the numbness wears off entirely, you can go about your daily business like always.

Root canal has a success rate of up to 98 percent and most patients do not suffer any ill effects. However, if you feel increased pain, bleeding, or swelling even after several days of the surgery, this can be a sign of infection and you should contact us quickly by calling us at (360) 659-3200 so we can treat you.